About Laura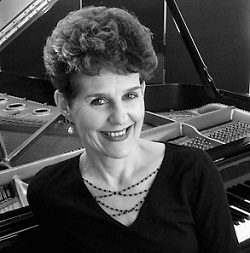 Over the course of my career I have been privileged to work with leading singers, instrumentalists and teachers. Teaching young musicians passes on those wonderful musical traditions and inspires a new generation of pianists.
Playing piano duets with my mother is my fondest early memory of playing the piano. I studied piano for many years and played for chorus, singers, shows and instrumentalists. In conservatory I realized that collaborative music was my real love and studying piano the gateway to it. I was hooked and never looked back.
Which led to these appointments:
Professor of Piano and Assistant Conductor to the University Singers, The George Washington University
Music Staff, The Washington National Opera, Des Moines Metro Opera, Opera Theater of Northern Virginia and other companies
The Franz Schubert Institute of German Art Song, full scholarship, performance on Austrian national radio
Northwestern University, MA in Piano Performance, full scholarship, Teaching Assistant to the Director of Opera and lecturer, French and Italian Diction.
And to these performances: